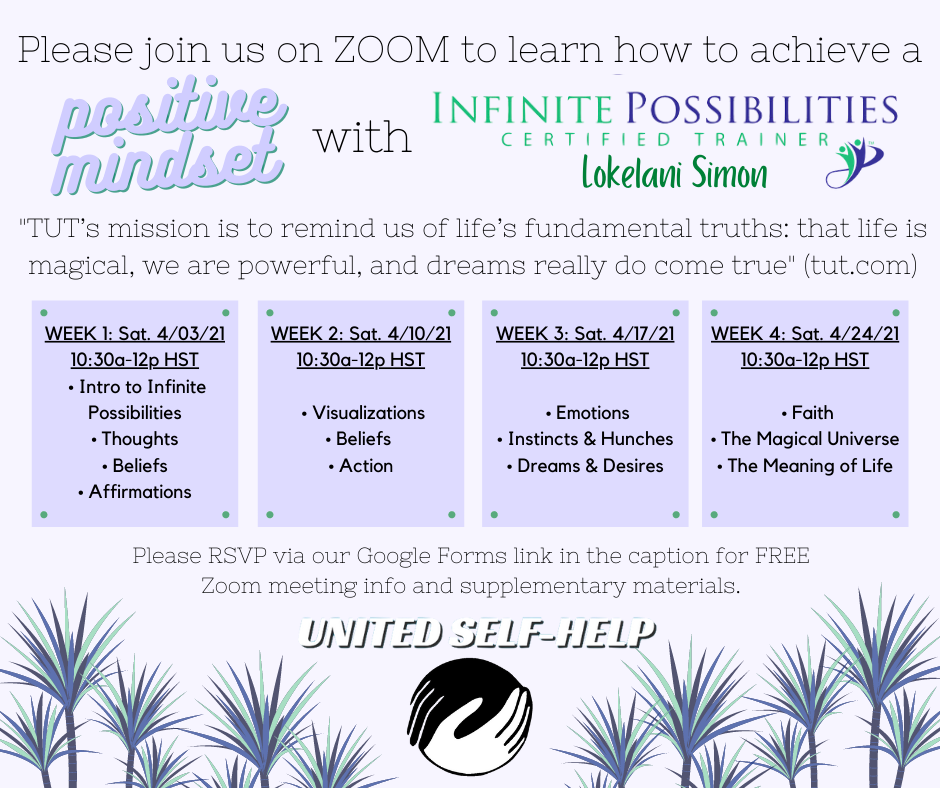 Please join United Self-Help as we learn together all about how to create a more positive mindset, as taught by Infinite Possibilities Certified Trainer, Lokelani Simon.
The sessions will include thoughtful lectures and encourage community building and sharing in a safe environment. Topics will build upon each other each week, including affirmations, action, emotions, instincts & hunches, and the meaning of life, just to name a few!
Kindly RSVP via our sign-up sheet for Zoom meeting information, and include your email so we can send you supplementary materials. Sessions are free and will be held on Zoom each Saturday in April from 10:30 am – noon HST. We hope to see you at all four sessions!
Comments are closed.